Mental Health Services Department Secretary
📅







180001PL

Requisition #
📅







Oct 11, 2018

Post Date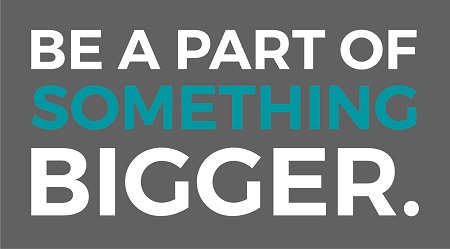 Team oriented work environment

Full time position available

Diverse role which provides knowledge growth opportunities
A fantastic opportunity exists for an efficient, customer service focused departmental secretary. The successful applicant will be part of a multi-disciplinary team working across our mental health services. This is an exciting and pivotal role where your administration and customer service skills will be integral to the success of the team.
Supporting the mental healthy services team, and providing exceptional customer service to patients and visitors of the service, this is an exiting opportunity to join the new Northern Beaches Hospital and enjoy our new facility. In this role your days will be varied and you will have the opportunity to complete a range of activities.
You will make an impact by:
organising the daily activities of the mental health services

providing excellent customer service through every interaction with patients, visitors and staff

comprehensive diary management
management and coordination of database
preparing reports

handling patient and carer enquiries

managing office supplies and maintenance

undertaking general secretarial and administration duties

assisting at medical tribunals

supporting the Mental Health director and managers and team

liaising with staff and visitors across the hospital
Opening 30 October 2018, Northern Beaches Hospital will be a fully licensed private hospital, providing care to public and private patients from an outstanding facility with a large range of quality services provided by exceptional nurses, doctors and staff.
To be successful in this role you will have:
Previous experience in an administrative role in a healthcare facility
Track record of providing great service and customer experience
Ability to work autonomously as well as in a team environment
Strong computer literacy & knowledge of Microsoft Office
Prior experience in database management and data entry
Demonstrated experience of inpatient management systems, such as, WebPAS
Understanding of Medical Terminology
High level of time management, multi-tasking and prioritisation skills
Exceptional communication and interpersonal skills
High attention to detail and accuracy
Demonstrated organisational and time management skills
Your colleagues can vouch that you:
Are passionate about delivering exceptional customer service
Respect and work well with others to achieve goals
Act with integrity and show care for the people you work with
Embrace change and seek ways to improve service
Are motivated by personal growth and accountability
Further Information
All applications must be lodged online. Please click the Apply button to lodge an application.
Our commitment to quality and safety for our patients, staff and visitors is our highest priority. Applicants will be required to provide a current (12 months or less) National Police check and a NSW Working with Children's Check, prior to appointment and persons in patient contact roles will be required to provide proof of immunity to specified infectious diseases prior to commencement.