Occupational Therapist
📅







180001GK

Requisition #
📅







Sep 04, 2018

Post Date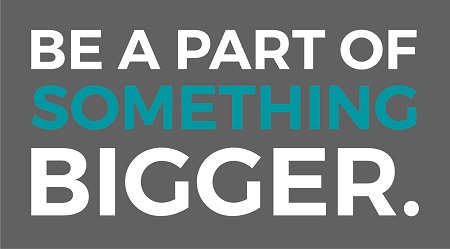 Occupational Therapist – Casual/Leave cover
· A friendly team environment
· Supportive management
· Nearby off-site parking with free shuttle bus to Mount Hospital
· Flexible work options
Are you an Occupational Therapist with excellent interpersonal skills, a passion for delivering high quality patient care and a commitment to making a difference to the lives of others? Mount Hospital has an exciting opportunity for occupational therapists with experience in all clinical areas to join our dynamic team.
As a valued member of our Allied Health team you will be responsible for but not limited to:
· You will plan, assess, implement and evaluate clinical care in collaboration with patients/families and the multidisciplinary team so as to achieve identified goals and health outcomes. The Occupational Therapist will contribute to the coordination of clinical care whilst working in partnership with the allied health team, therapy assistants, nursing and non-clinical staff providing direct and indirect clinical input, direction and guidance;
· Work in partnership with our multidisciplinary team comprising of nursing staff, physiotherapists, dietitians, speech pathologist, discharge planner and the Mount Hospital Consultants;
· Incorporate the provision of education and support to patients and their carer/family for the management of their health recovery, rehabilitation, discharge plans or end of life needs;
· Commit to an ongoing learning and professional development portfolio to ensure case mix requirements are supported and registration requirements are met.
At Mount Hospital, our patients come first. With 224 patient-beds, Mount is one of the largest private hospitals in Perth that provides multi-day and same-day procedures. A comprehensive range of services are provided across several adult specialties, including Cardiac, Neurosurgery, Orthopaedics, Plastics, Oncology, General Surgical, Medical and Rehabilitation.
An exciting redevelopment project is currently underway to transform our clinical areas, including a new Hybrid Operating Theatre, Cardiac Cath Lab and a refurbished day procedure unit. Mount Hospital offers the opportunity to be part of something special, working within a collaborative patient care team and where opportunities are offered and excellence is rewarded.
Essential Criteria:
· Tertiary qualification in Occupational Therapy and registration with the Australian Health Practitioner Regulation Agency (AHPRA);
· Demonstrated knowledge of relevant occupational therapy assessment and treatment intervention approaches and the ability to assess, plan, implement and evaluate therapy;
· Previous experience in the provision of occupational therapy services in a hospital setting;
· Demonstrated flexibility to provide occupational therapy services to a variety of clinical areas within the hospital;
· Demonstrated effective time management skills;
· Proven interpersonal, verbal and written communication skills;
· Demonstrated ability to work independently and within a multi-disciplinary team;
· Demonstrated ability to self-direct learning, including identifying gaps in your own knowledge and appropriate strategies to address gaps.
Desirable Criteria:
· Participation in quality improvement activities;
· Current Working With Children check and ability to obtain a police clearance
If you have been searching for an opportunity like this, we encourage you to apply.
Applications close: Monday 1st October 2018
For further enquiries: Sean McEvoy, Nurse Unit Manager –Sean.McEvoy@healthscope.com.au
To Apply: Please click on the 'Apply' button below to be taken to our online application form. Please include a cover letter and your CV along with the contact details of 2 professional referees. All applications must address the Selection Criteria in their enclosed cover letter.