Psychologist (FT)
📅







1800010K

Requisition #
📅







Jul 04, 2018

Post Date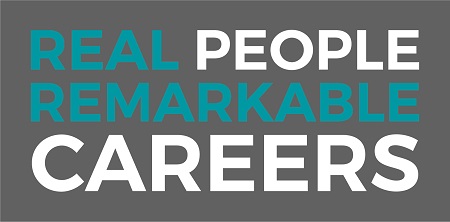 An exciting opportunity has arisen to work as part of a dynamic multidisciplinary team at The Hills Private Hospital on a full time basis.
Seeking motivated & innovative Mental Health clinicians to join our growing service!
We are currently looking for a full time Psychologist or Clinical Psychologist to join our team, a keen interest in recovery from addiction, and experience in this area is desired.
This role will be expansive to both our inpatient and day programs and is a great opportunity for somebody who values a multidisciplinary team approach to person centred, recovery focussed, and trauma informed care in Mental Health.
Competitive rates of pay can be expected.
Key Responsibilities:
Provides evidence-based psychological services for adults presenting with a range of psychiatric disorders accessing inpatient and outpatient therapeutic programs of THPH

Provides individual, group and telephone based psychological services

Participates in intake and triage duties associated with potential patients and their families of THPH

Participates in daily Handover and Multidisciplinary Clinical Reviews to encourage continuity of care between the Nursing and Allied Health departments in the provision of clinical services to patients

Provides consultancy to other members of the multidisciplinary team of THPH e.g. Psychiatrists, Registrars, Nurses etc

Maximises the efficacy of the clinical services through the development of productive and professional relationships with Psychiatrists, General Practitioners and other referral sources

Contributes to the formal strategic planning processes associated with the Allied Health Team, Mental Health Unit and THPH

Provides input into the identification, development, implementation and evaluation of therapeutic programs ensuring that they are current and congruent with patient needs including patient meal supervision.

Demonstrates awareness of admission and discharge criteria for therapeutic programs as directed by Health Funds and associated bodies and undertakes to comply with the completion of relevant documentation e.g. Health Fund Claim Form

Complies with APS Code of Ethics and Ethical Guidelines and the Australians Health Practitioner Regulation Agency / NSW Psychologists Registration Boards Code of Professional Conduct

Complies with the Psychologists Act 2001; Mental Health Act 2007; and The Children and Young Persons (Care and Protection) Act 1998

Attends group supervision on a regular basis
The Windsor Road Private Clinic is a 19 bed Inpatient and Day Program Service located within The Hills Private Hospital. Underpinned by CBT, our inpatient program adopts a holistic approach to recovery from sub-acute mental health presentations and Drug and Alcohol addiction.
Selection Criteria (Essential):
Relevant degree qualifications
Current full registration with AHPRA
Previous experience working on an inpatient mental health unit
Experience facilitating group therapy sessions
Sound clinical judgement and clinical reasoning skills
Excellent written and verbal communication
Experience working as part of a multidisciplinary team
Superior time management and organisational skills
Demonstrable understanding of risk in inpatient and outpatient mental health settings
Exceptional customer service skills
Experience working in addiction services
Selection Criteria (Desired)
Experience in completing HONOS assessments
Demonstrable understanding of the mental state examination and experience in working with this.
Applications Close: Friday 3 August 2018
Further Enquiries: Grant Howley - Nurse Unit Manager,