Quality Clinical Support Co-ordinator
📅







180001UO

Requisition #
📅







Oct 29, 2018

Post Date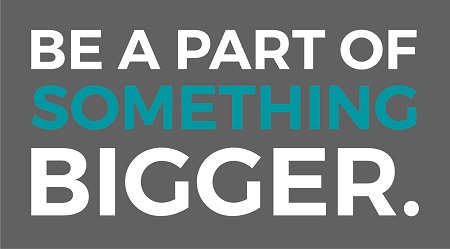 AHPRA registration
Supportive team environment
Unique quality and education role
12 month fixed term contract
An exciting opportunity exists for a dynamic individual with experience in quality improvement and management to join our team. This is an exciting opportunity to take the next step in your career.
This is a new role designed to assist the Quality and Risk team in preparation for the accreditation process. The role will be based in the clinical areas supporting Managers and staff in their understanding of the accreditation requirements.
You will lead the coordination of education related to the support of quality improvement initiatives, projects and activities to maintain patient safety, accreditation standards, regulatory compliance and patient experience, in accordance with the mission, vision and values
Reporting directly to the Quality and Risk Manager, the Quality Clinical Support Co-ordinator will facilitate ongoing implementation and education of the Hospital's clinical safety and quality framework.
As a Quality Clinical Support Co-ordinator, your responsibilities will include but not limited to:
Assisting the Quality and Risk Manager with ongoing implementation and monitoring of the Hospital/Facility wide quality improvement program and to promote risk management to support the strategic direction
Provide support to the Quality and Risk Manager for all accreditation processes
Provide effective education and clinical support in quality and risk management to assist Managers to continuously review their practices
Participation in clinical data collection, collation and analysis
Coach and consult with Managers in quality improvements in order to build capacity and capability
Knox Private Hospital is a 359 bed fully accredited acute private hospital located in Wantirna. The services provided include Emergency Services, Extensive Surgical Specialities, ICU/CCU, Cardiology, Medical, Maternity, Day Unit and a twenty four hour Cardiac Catheter Laboratory. The hospital has ten operating theatres which offer a broad range of specialities including, Cardiac, Neurology, Plastics, Orthopaedics, Urology, Laparoscopic, Colorectal, Vascular and General Surgery.
Selection Criteria:
Tertiary qualifications in clinical and non-clinical disciplines
Proven track record in effectively implementing organisational wide initiatives, with significant experience influencing teams in building a quality improvement culture
Problem solving and analytical skills
Knowledge of ACHS Accreditation System against the National Standards (NSQHS)
Innovation and creativity
Proficient in the use of MS Office Suite, particularly in the use of Word and Excel
Educational and auditing skills
Flexibility and openness to new ideas
Applications close: Friday 23 November 2018
For further enquiries: Megan Mills, Director of Nursing, ph: (03) 9210 7001
To Apply: Please click on the 'Apply' button below to be taken to our online application form. Please include a cover letter and your CV along with the contact details of 2 professional referees.