Registrar ICU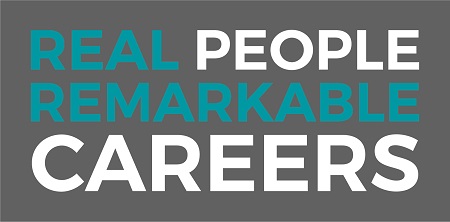 2020
Registrar – ICU
Work in the ICU department
Come join the dynamic team at the brand new Northern Beaches Hospital
The ICU Registrar is to provide medical care in conjunction with the various specialists and admitting medical officers for patients in Intensive Care and other areas within the hospital a spar of the clinical emergency response team (CERs).


Qualifications & Professional Practice:
Suitably qualified Medical Practitioner
Previous intensive care and/or anaesthetic experience
Current Medical Registration with AHPRA
Medical Indemnity Insurance
Evidence of current ALS PALS training
Working with Children check
Police check
Evidence of sound working knowledge of legal and ethical obligations governing medical practice
Practices at all times in a manner that is consistent with Northern Beaches Hospital's policies and procedures.
Develop and maintain effective and positive patient/customer/staff relationships
Attend work in appropriate dress standards (refer to MOH documentation
Participates in the improving performance activities of Northern Beaches Hospital
Complies with Infection Control Policies and Procedures at all times
Complies with Workplace Discrimination and Harassment Policy
Complies with Healthscope Code of Conduct
Ensures privacy and confidentiality policies are adhered to
Respects the rights of individuals, their beliefs, cultural values and dignity
The ICU CMO is a member of the treatment team that work together to provide 24/7 care for the patients. It is expected that the roster reflects this.
Clinic Duties/Performance Criteria:
At the beginning of each shift, conduct a bedside ward round of ICU order appropriate management in liaison with the Intensivist in charge and relevant VMOs and ICU team leader;
Discuss and resolve any patient care issues with nursing staff
Demonstrate proficiency in essential procedures for the practice of Intensive Care including but not limited to; central and arterial line insertion, bag-mask ventilation and oro-tracheal intubation, chest drain insertion)
Review the progress of any unstable patients on the ward at the request of the admitting VMO or nursing staff
Alert the Intensivist in charge and VMO of any clinically significant change in a patient's condition
At the commencement and completion of each shift, participate in a comprehensive bedside handover to the incoming practitioner(s)
The ICU Registrar is the leader of the Hospital Emergency Team (CERS) and will attend all rapid response and Emergency (code blue) calls.
The ICU Registrar will support the ICU VMO in providing the ICU outreach service
Ensure appropriate documentation from the clinical ward round into the clinical file and participate in the collection of AORTIC database parameters
Regular rounds to be undertaken throughout each shift
Undertake all emergency admissions as per VMO request
ICU referrals are made directly to the ICU VMO on occasion you will be asked to review ED patients for possible admission to ICU
Participate in neonatal and paediatric resuscitation, in conjunction with the visiting paediatrician, obstetrician, and cardiac arrest team and attend to any other neonatal medical issues as requested by nursing staff.
Administration & Communication Criteria:
Maintain a satisfactory standard of documentation in the patient medical record including all relevant history and examination, management plans, investigations ordered and actions taken. All medication charts & patient progress notes must be signed and be legible. Maintain a high standard of clinical care, including assessment, investigation, diagnosis and treatment
Report significant patient events to the Intensivist & VMO under whom the patient has been admitted
Needs to participate on occasion in bed co-ordination and discharge or admission of ICU patients out of hours with ICU team leader, after hours manager, Intensivist and ward VMO
The clinical wellbeing of patients is assured at all times, and care is delivered in a sensitive and timely manner, respecting patients confidentiality, privacy, autonomy, diversity including gender, age religion & culture
Accurately convey relevant information & explanations to patients, families, colleagues and other Health care professionals
Following discussion and agreement with the VMO, discuss relevant information with patients & their families in ways to encourage their participation in informed decision making
Encourage patients to discuss & question all aspects of their care
Maintain effective interpersonal relationships with members of the multidisciplinary team
The ICU Registrar will not leave the Hospital premises during their working hours and will carry their pager at all times whilst on duty.
Rostering practices will include consistency of cover by ICU Registrar and include all shifts across Monday to Sunday.
Applications for leave will be considered in conjunction with rostering requirements, approval must be given prior to any annual leave being taken.
Health Advocacy Criteria:
Identify the health needs of an individual patient
Promote health maintenance of self & colleagues
Take responsibility to ensure that when they are on duty, or on call, that they are at optimal level of performance
The ICU Registrar needs to be aware of AMA safe work hours document and ensure they present themselves to work both mentally and physically capable of doing their job
Training and Education Criteria:
The Registrar is required to maintain bi-annual certification in advanced cardiac and life support skills and provide evidence of its completion.
The Registrar must attend hospital orientation, all mandatory training sessions provided by the hospital, be familiar with emergency and evacuation procedures, comply with Work Health & Safety requirements and comply with hospital objectives to prevent and minimise infection in every aspect of their work.
The Registrar must provide documentation of their participation in ongoing professional development activities every 12 months, including participation in performance appraisal
The Registrar maintains an up to date knowledge of current treatments and work practices in treating critically unwell patients.
Workplace Health & Safety Criteria:
Comply with organization WHS policy, NSW, HICMR & Healthscope Infection Control policies and procedures
Ensure a safe work environment
Utilize Material Safety Data Sheets for the safe management of all solutions/chemicals located within the department.
Attend annual mandatory training as required by Norwest Private Hospital
Identify, investigate and report in riskman all hazards & incidents
Assist where required in workplace inspections or accreditation processes
Participate in waste management initiatives for the reduction and recycling of all rubbish in order to support environmental sustainability.
Utilise Safe Operating Procedures (SOP) relating to equipment use (SOP will be attached to equipment or in local ward area SOP folder/resources)
If you are successful in the role, you will receive a salary commensurate with your experience and in accordance with the Modern Award.
Applications close: Sunday 12 April 2020
For further enquiries: JMO Office – JMO.Admin@healthscope.com.au
If you meet the above criteria and have a special interest in working for an organisation that delivers outstanding care and service to patients and stakeholders, please apply online.
Our commitment to quality and safety for our patients, staff and visitors is our highest priority. Applicants will be required to provide a current (12 months or less) National Police check and a NSW Working with Children Check, prior to appointment and persons in patient contact roles will be required to provide proof of immunity to specified infectious diseases prior to commencement.
To Apply: Please click on the 'Apply' button to be taken to our online application form. Please include a cover letter and a CV along with the contact details of 2 professional referees.